Sicut ovis
Version
Usage
Sources
Download
Open with external tool
Remarks
The morae on 'suam' seem to be written onto, and not a part of, the source.

I left out all stylistic markings above the staff.
History
Mar 03, 2021: Capitalize Ut (fiat) ?
Feb 22, 2021: Edit source (Olivier Berten) ?
Feb 11, 2021: Added to the database (fiat) ?
---
Laudes festivae, P. Beatus Reiser OSB, 1940, p. 91 ◀ ▶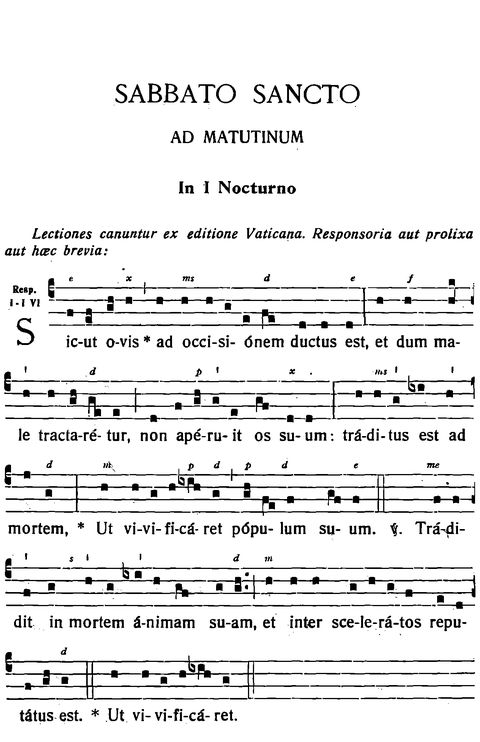 ---