Ecce nunc tempus
Cantus ID
Version
Usage
Sources
Download
Open with external tool
Remarks
The note on the incipit of the altera pars, at the end of the score, is a typo in the source (h instead of g). => The score fixes this.
History
Nov 14, 2022: Added a remark on conformity to the source (xmarteo) ?
Nov 14, 2022: Fixed typos, change one note shape (xmarteo) ?
Feb 19, 2021: Added to the database (rleduc) ?
---
Nocturnale Romanum, Hartker, 2002, p. 301 ◀ ▶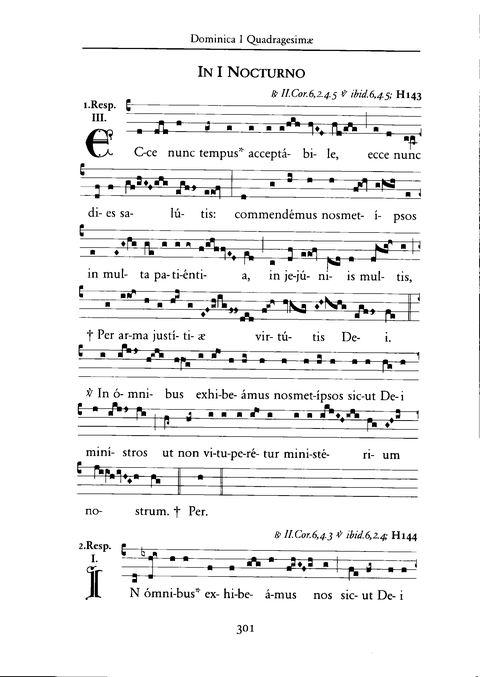 ---