Ecce veniet Dominus protector
Cantus ID
Version
Usage
Sources
Download
Open with external tool
Remarks
Moved the key change in the source back to the verse because user line breaks may not agree with the source. This changes placement of some flats and naturals between the start of the verse in the transcription and the line break in the source.
History
Apr 22, 2022: spelling typo noster (rleduc) ?
Apr 22, 2022: custos not really necessary when key change is between cb3 and c3. (rleduc) ?
Nov 18, 2021: Added to the database (rleduc) ?
---
Nocturnale Romanum, Hartker, 2002, p. 127 ◀ ▶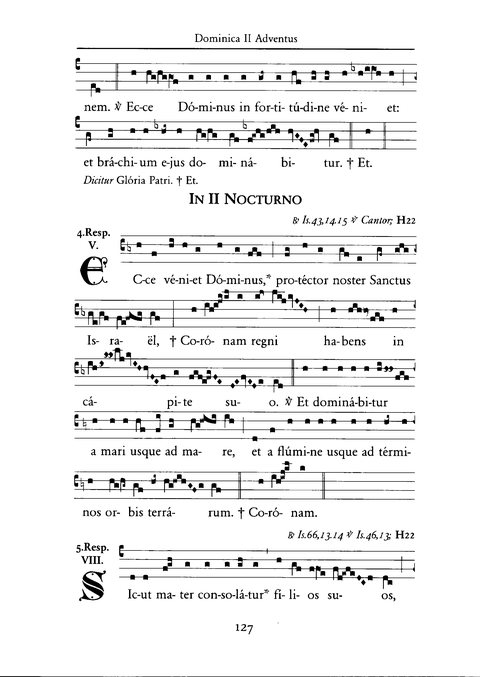 ---