Ecce Dominus veniet cum splendore
Cantus ID
Version
Usage
Sources
Download
Open with external tool
Remarks
Moved key change c3 -> c4 to the beginning of the repeat at dagger.
History
Apr 22, 2022: comma at pace, also missed a key change at line 3. Added remark about moving key change to the bar for the repeat due to different line breaks. (rleduc) ?
Nov 18, 2021: Added to the database (rleduc) ?
---
Nocturnale Romanum, Hartker, 2002, p. 131 ◀ ▶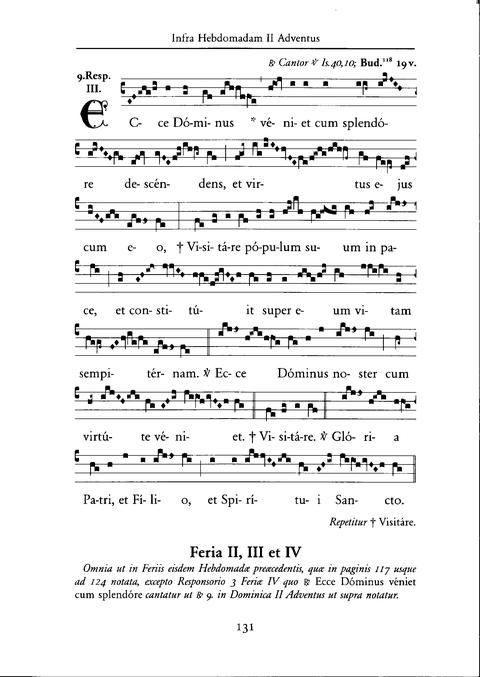 ---