Benedicta et venerabilis
Cantus ID
Version
Usage
Sources
Proofread by:
Download
Open with external tool
History
Nov 27, 2022: It seems that the two groups where I changed the spacing are not really joined in the source (xmarteo) ?
Nov 27, 2022: Changed b flat height as this is unambiguously and unmistakably a typo in Sandhofe (xmarteo) ?
Nov 25, 2021: Added to the database (rleduc) ?
---
Nocturnale Romanum, Hartker, 2002, p. 209 ◀ ▶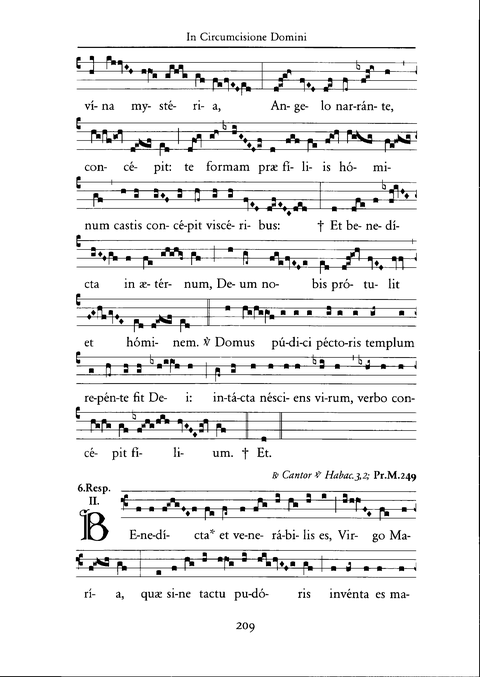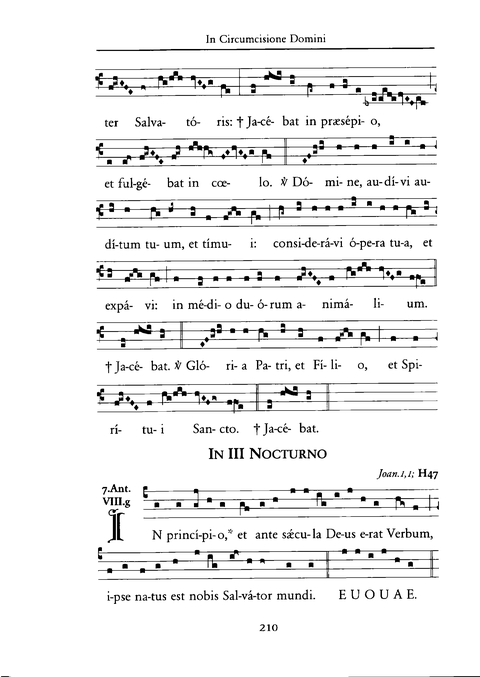 ---