O Crux fructex salvificus!
Version
Usage
Tags
IN HONOREM SS. CRUCIS D. N. J. C.
Sources
Download
Open with external tool
Remarks
This version of Gregorio won't allow an annotation to appear if the first initial is blank, so I've put all of the smallcaps lines as individual TeX headers for each section.
History
Nov 10, 2016: Finalizing (Locutus) ?
Nov 10, 2016: Added all subsections (Locutus) ?
Nov 10, 2016: through x (Locutus) ?
Nov 10, 2016: i - iv (Locutus) ?
Nov 10, 2016: fructus i (Locutus) ?
Nov 10, 2016: using non-deprecated TeX commands this time (Locutus) ?
Nov 10, 2016: ramus I (Locutus) ?
Nov 10, 2016: more formatting (Locutus) ?
Nov 10, 2016: (Locutus) ?
Nov 10, 2016: (Locutus) ?
Nov 10, 2016: (Locutus) ?
Nov 10, 2016: (Locutus) ?
Nov 10, 2016: (Locutus) ?
Nov 10, 2016: (Locutus) ?
Nov 10, 2016: (Locutus) ?
Nov 10, 2016: (Locutus) ?
Nov 10, 2016: (Locutus) ?
Nov 10, 2016: (Locutus) ?
Nov 10, 2016: (Locutus) ?
Nov 10, 2016: (Locutus) ?
Nov 10, 2016: (Locutus) ?
Nov 10, 2016: testing "initial" changes (Locutus) ?
Nov 10, 2016: Added to the database (Locutus) ?
Original transcriber: Christopher Tatum
---
Cantus varii romano-seraphici, Solesmes, 1902, p. 79 ◀ ▶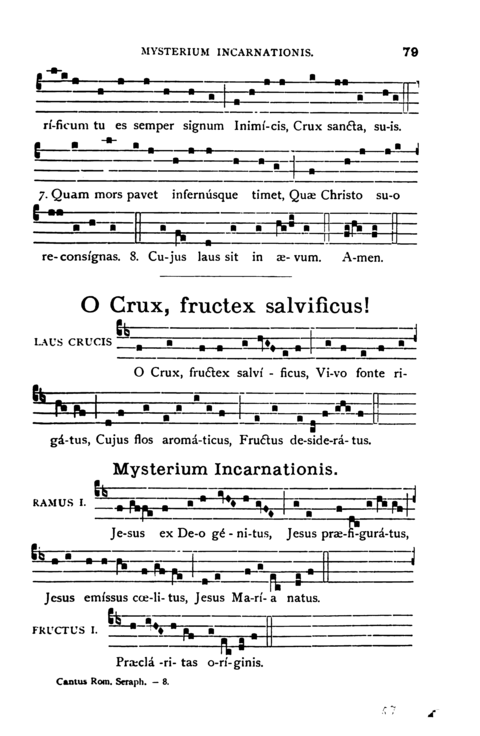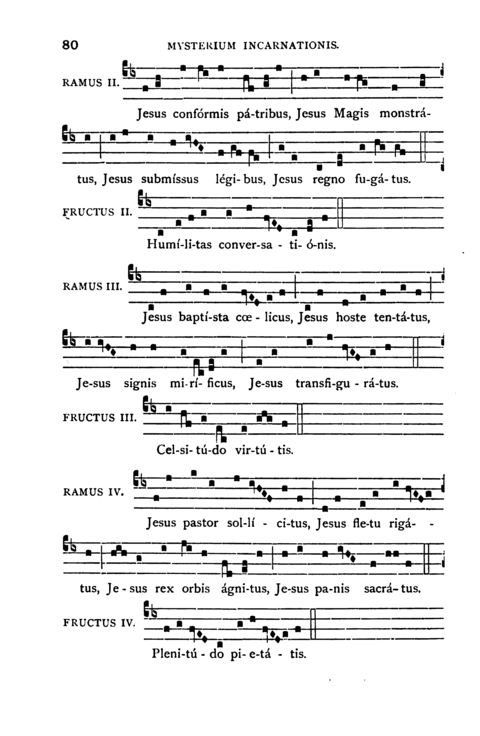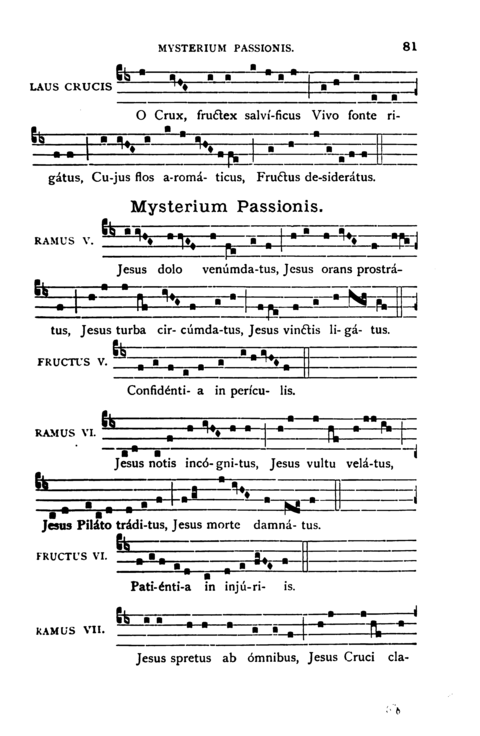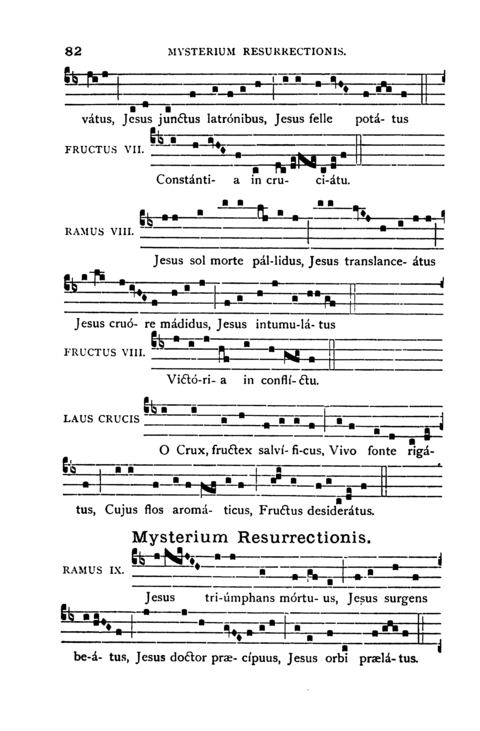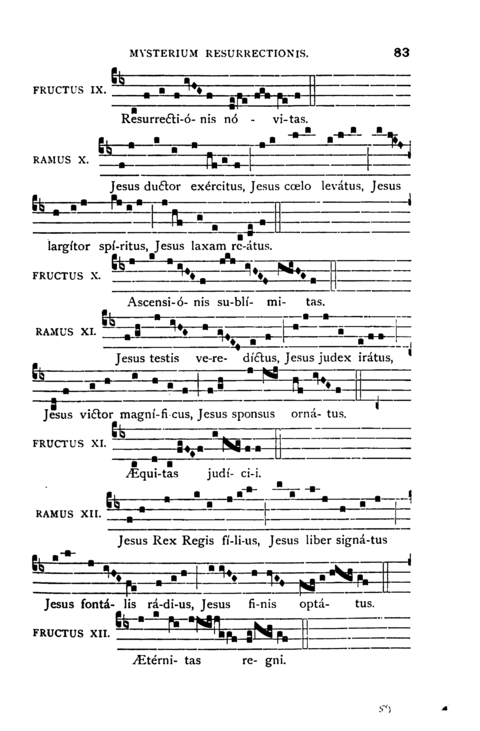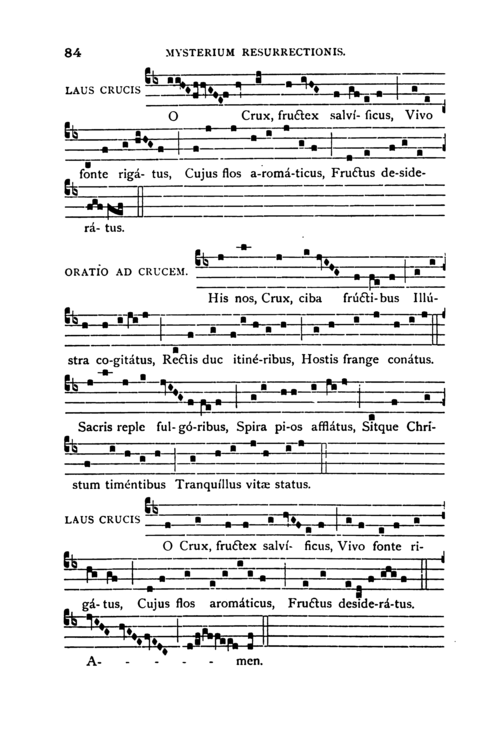 ---