Jerusalem cito veniet
Cantus ID
Version
Usage
Sources
Download
Open with external tool
Remarks
Possible missing flat at noli in verse; appears in the repeat written out below.

My breviary has "innovavit" not "invocavit" before the repeat. Cantus database gives "innovabit".
History
Apr 22, 2022: remark on text error in source; (rleduc) ?
Apr 22, 2022: added remark about typo in the source regarding flat at noli. (rleduc) ?
Nov 18, 2021: Added to the database (rleduc) ?
---
Nocturnale Romanum, Hartker, 2002, p. 125 ◀ ▶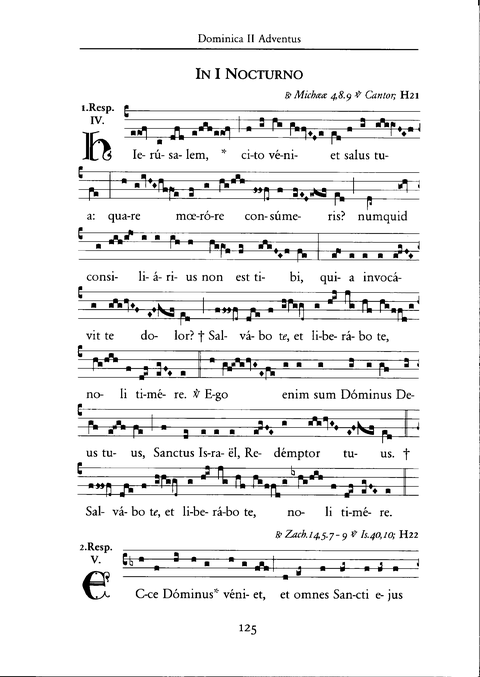 ---