Ecce Dominus veniet et omnes sancti
Cantus ID
Version
Usage
Sources
Download
Open with external tool
Remarks
Source has a key change at a line break at line 6, to lose the flat in the key. I've moved this back to the verse since line breaks may not agree between users. This changes a couple of placements of flats or accidentals.
History
Apr 22, 2022: removed another unnecessary custos. (rleduc) ?
Apr 22, 2022: Note cluster at illa, wrong notes at omnes before verse, and no need for cusots at last repeat. (rleduc) ?
Nov 18, 2021: Added to the database (rleduc) ?
---
Nocturnale Romanum, Hartker, 2002, p. 125 ◀ ▶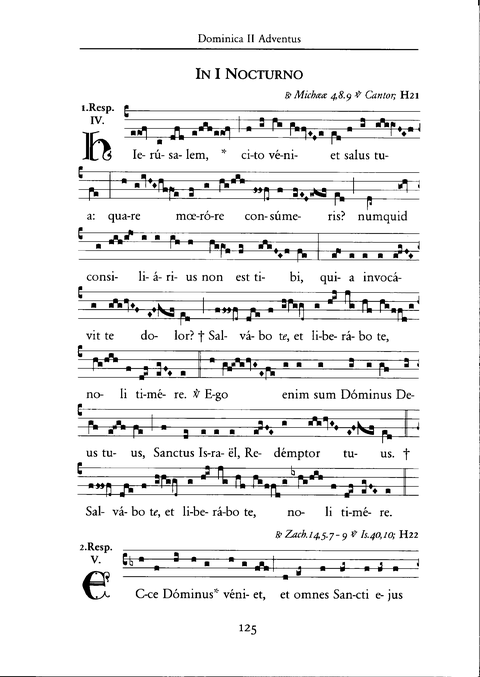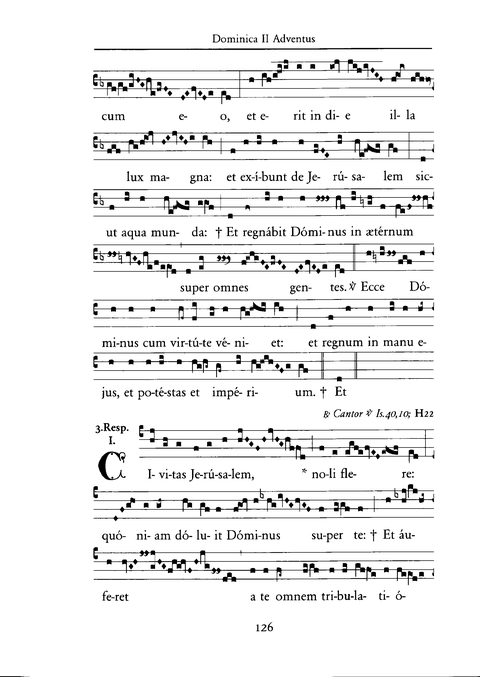 ---