Magnus Dominus
Cantus ID
Version
Usage
Sources
Proofread by:
Download
Open with external tool
Remarks
When using the tag, compilation should be run twice in order to avoid a display issue where the non-line-breaking EUOUAE is not reported to the next line, but overfills the HBox into the margin.

This is intended behavior, see https://github.com/gregorio-project/gregorio/issues/949

Therefore the fact that this score is broken is more of a bug in Gregobase.

I will fix it with a manual Z for now.
History
---
Psalterium Monasticum, Solesmes, 1981, p. 121 ◀ ▶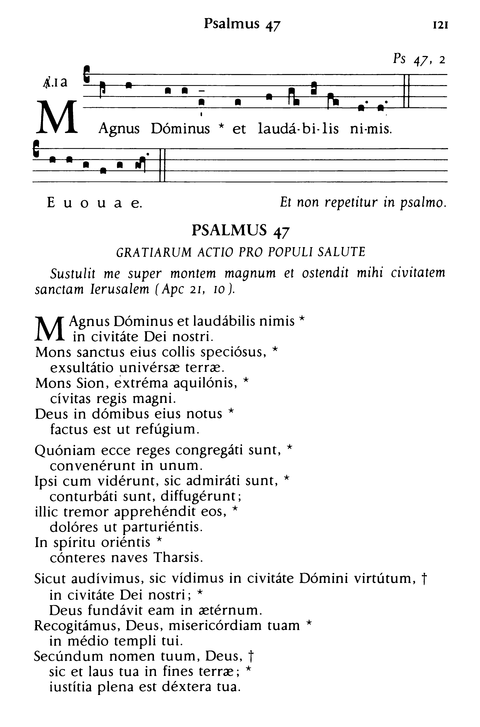 ---