Dominus vobiscum (Toni Orationem: Tonus festivus.)
Version
Usage
Sources
Download
Open with external tool
Remarks
Hic tonus servatur in dominicis, in Missis festivis et in Missa de Officio S. Mariae in sabbato, in vigiliis I. classis, feria V in Cena Domini et in Missa Vigiliae paschalis, per octavas, in Missis votivis I., II. et III. classis.
History
Sep 12, 2022: space after key (Jacques Perriere) ?
Mar 26, 2014: Added to the database (Anthony Fok) ?
---
Graduale Romanum, Solesmes, 1961, p. 113* ◀ ▶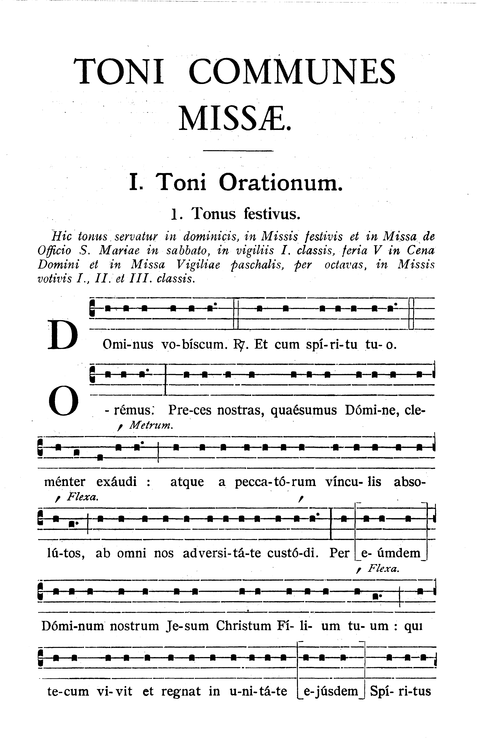 ---
The Liber Usualis, Solesmes, 1961, p. 98 ◀ ▶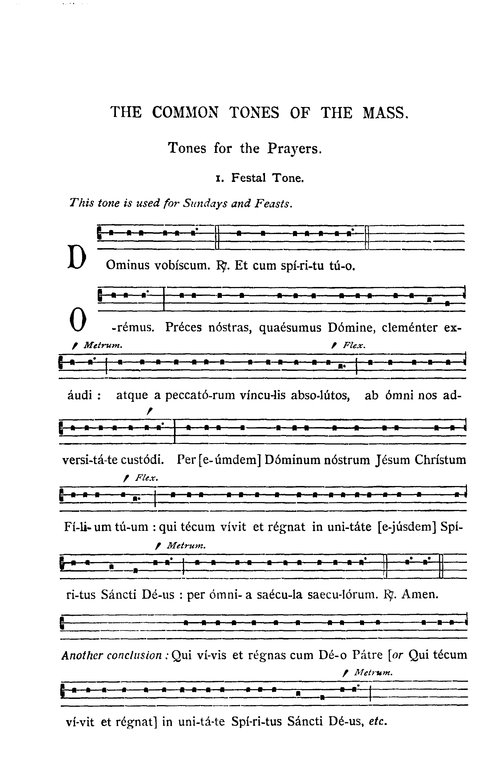 ---