Dominus vobiscum (Toni Orationem: Toni antiqui ad libitum: Tonus solemnis.)
Version
Usage
Sources
Download
Open with external tool
Remarks
Hic Tonus adhibetur pro omnibus Orationibus Missae (praeter Orationem Super pópulum), sine distinctione ritus festivi vel ferialis, et in Missis Defunctorum; insuper pro omnibus Orationibus quibus praevia est monitio Flectámus génua, in quibuslibet Functionibus.

All the Prayers of the Mass (except the Prayer Super populum) may be sung in this tone without distinction as to festal or ferial rite.
History
Sep 12, 2022: space after key, adding one ictus (Jacques Perriere) ?
Mar 26, 2014: Revise punctuation in incipit. (Anthony Fok) ?
Mar 26, 2014: Added to the database (Anthony Fok) ?
---
Graduale Romanum, Solesmes, 1961, p. 115* ◀ ▶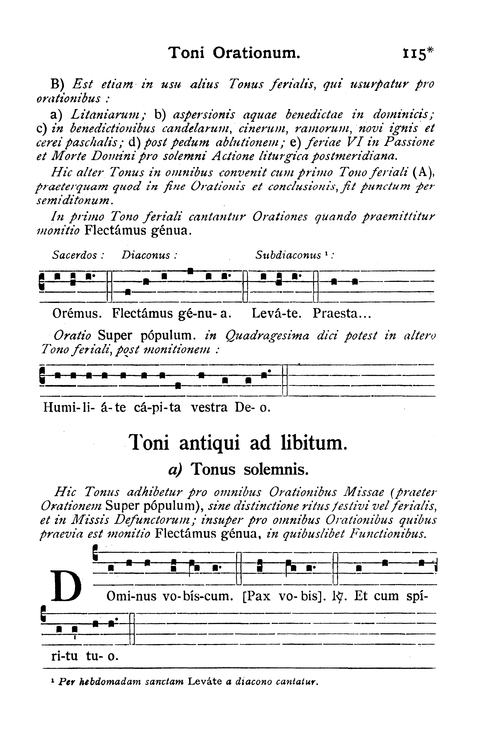 ---
The Liber Usualis, Solesmes, 1961, p. 100 ◀ ▶

---