Sub tuum
Version
Usage
Sources
Download
Open with external tool
Remarks
Nunc dimittis antiphon for various feasts of B.V.Mary; in the modern rite used as an alternative to Salve Regina after Compline any day.
History
Apr 14, 2021: Corrected DO to RE on third note of 'præ-si-DI-um' (Fr Matthew Jarvis OP) ?
Apr 12, 2016: Edited the T.P. ending to reflect the manuscript. (Cody Jorgensen, OP) ?
Jul 09, 2014: Added to the database (Martin Wallace) ?
---
Completorium O.P. (Suarez), Dominican, 1949, p. 94 ◀ ▶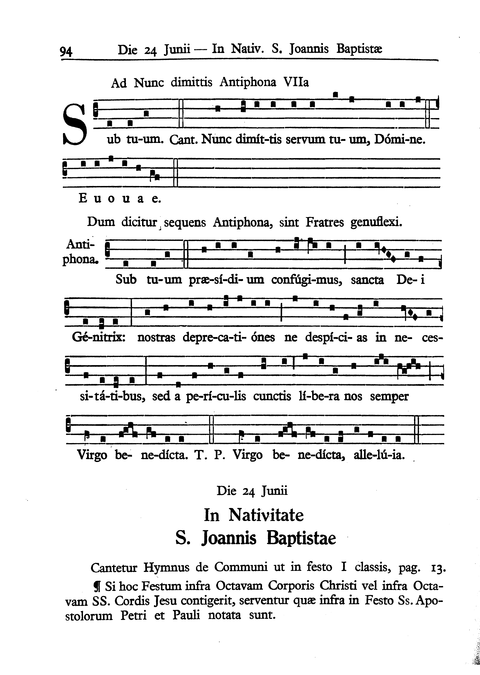 ---
Antiphonarium O.P. (Gillet), Dominican, 1933, p. 127 ◀ ▶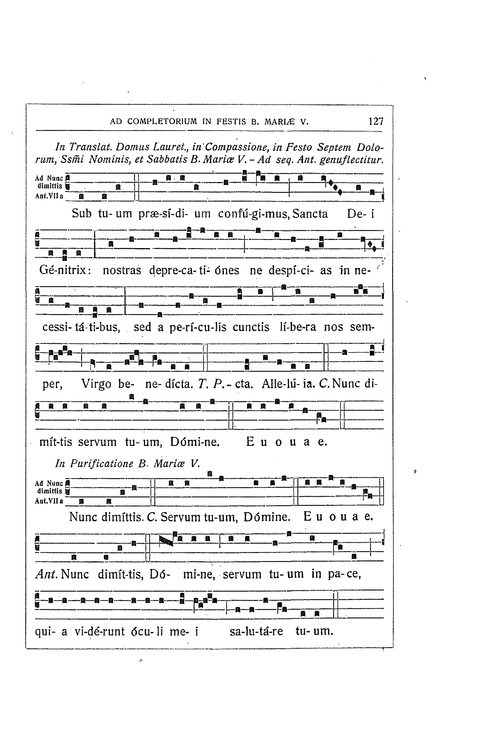 ---